WELCOME TO OUR PRACTICE
Orthodontics with
Integrity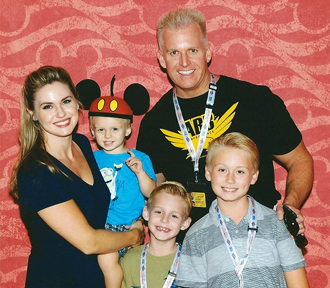 At Pawley Orthodontics, integrity, innovation and uncompromising standards are the foundation of our practice. By approaching every aspect of our work with that very conviction and ethic foremost in mind, consistently achieving exceptional results and treatment experiences has become the rule. For these reasons, as well as our unique commitment to complete honesty and our conservative, 'patient-first' (as opposed to 'profit-first') recommendations, we are honored to be regarded as the orthodontic practice of choice in the communities we serve. Unfortunately, high standards of care, scruples, and integrity are becoming less common in the specialty of orthodontics, while greed-driven over-diagnosis, 'bill-padding' with unnecessary treatment phases or appliances, and deceptive, high pressure sales tactics, all frequently combined with low quality results, have become commonplace.
Our creed is to provide our family of orthodontic patients such outstanding service, quality, value, and results that we may be worthy of your high esteem. We pride ourselves on our cutting-edge, innovative techniques and unparalleled standard of care. Gone are the days of the past when frequent, monthly visits to the orthodontist were required. Fortunately, now you are no longer limited by geographic distance from your preferred orthodontist, thanks to our investment in low-force, 'band-less' braces combined with gentle, shape-memory wires which routinely only require adjustments once every 6 to 12 weeks. Come see what your friends are talking about and experience the 'next-generation' of orthodontic care, delivered with an 'old-fashioned' work ethic.


There are no reviews yet.
Be the first patient to leave a review for Pawley & Okamoto Orthodontics!